"A course in happiness" is a personal development and well-being program available as eBook and eCourse. You can order here two versions of our eBook:
– $18.50 version: our eBook using AmAre as a framework to cultivate joyful living and personal development
– $98.00 version: our eBook, which also contains in the index the url and password to access our eCourse,to use AmAre as a framework to cultivate joyful living and personal development
A course in happiness: eBook
Order now your copy, instant delivery!
"A course in happiness, meaning, motivation, and well-being" offers tools to assess one's well-being, and approaches to live a happier, purpose-driven and flourishing life.
The first eleven chapters of "A course in happiness, meaning, motivation, and well-being" are based on AmAre, an acronym for personal development which stands for "being":
– Aware and Accepting
– Meaningful and Motivated
– Active and Attentive
– Resilient and Respectful
– Eating properly and Exercising
They also address questions like "Is happiness an inside job? Or does it depend on external factors?" by thinking in terms of degree of facilitation. Some events are like a weight, making harder for people to fly; some are like a lift, facilitating people's happiness. But, at the end of day, considering even the way human beings discern between weights and lifts is subjective (same event can be considered in various ways, and especially with different degrees of effect, by different people), happiness is about attitudes, it is not a place to reach through external factors. Enjoying the life from moment to moment is beneficial, getting attached to what gives pleasure is not. Pain happens, suffering is optional; change happens, growth is subjective; it is up to each person to decide which direction is taken.
Two other chapters are devoted to measuring the external outcomes of living happily, both on a personal and social level. The last two chapters are showing the connection between Consciousness and Science of happiness, and how to start Shifting paradigms to facilitate our joyful living.
The Appendix offers examples of how AmAre can be applied to several aspects of daily life (relationships, peace, parenting, etc.), an Overture to future releases, short Inspirations, a list of Suggested readings, a final assessment of the personal AmAre index and a wrap-up to put all together with an action plan.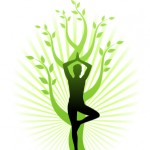 A course in happiness: eBook and eCourse
Order now, instant delivery of your eBook and instant access to the eCourse!
Well-being course description: Join fellow class-mates, be part of our eCourse, which creates a safe, inspiring environment to facilitate your growth and become happier in 2011. Happier11, our Well-being course/Happiness course for 2011, provides you strategies and tools to live happier. Happiness is more about attitudes and choices, than external factors. After exploring the AmAre framework, we learn more about scientific research – both in natural and social sciences – in the field of well-being, and how to apply it to daily life. Happier11 is about cultivating happiness, together, to live happier lives, to benefit all. Expand your awareness, make and successfully keep your commitments! Get slimmer, cultivate better eating habits, learn a new language, etc. These goals have their own specific rewards and challenges, still there are deep commonalities in the mindsets which start change. Explore them with Happier11!
Please read our Well-being course/Happiness course syllabus for more details about goals, topics, etc.
Well-being course: Happiness course for 2011 Learning Objectives
The real learning objectives are the ones you commit to learn and put in practice. This is an overview of the ones which are likely to be shared among many students:
1.What is happiness?
2.What is the importance of AmAre? Which stands for "being" aware and accepting, meaningful and motivated, active and attentive, resilient and respectful. Plus eating properly and exercising.
3.How do you apply the course material to live a happier 2011?
4.How do you apply the course material to taking, and keeping, resolutions and commitments?
Well-being course: Happiness course for 2011 Schedule
Week 1
Introduction and Being Aware
Week 2
Being Accepting
Week 3
Being Meaningful
Week 4
Being Motivated
Week 5
Being Active
Week 6
Being Attentive
Week 7
Being Resilient
Week 8
Being Respectful
Week 9
Eating properly
Week 10
Exercising
Thanks
Thanks to everyone who is taking this course! Your interaction with fellow students and with the facilitator/lecturers is what really makes a difference in the learning, and especially application, process!
Thanks to everyone who is helping in creating awareness about this course! Your help is making a difference in reaching people who want to join us!
If you want to start making a tangible change in your life, please consider sharing your time with the person who are meaningful to you. Remember relationships are a great facilitator for living happily. Also, please consider sharing your time and, if possible, financial resources with social causes you support.